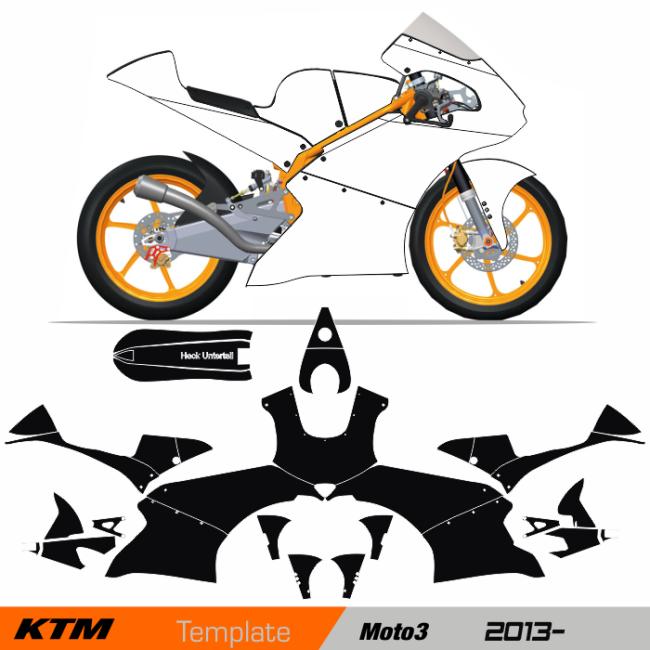 KTM Moto3 250 GPR (13-19) Template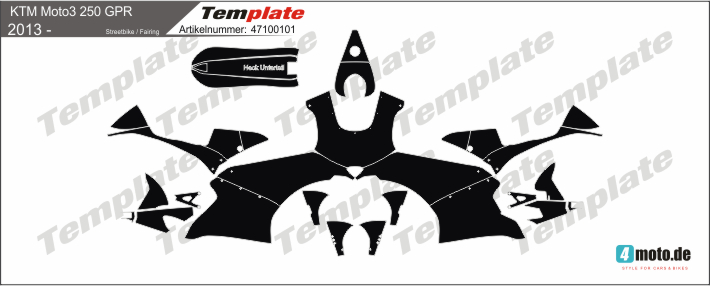 Template KTM Moto3 250 GPR " Original- Fairing"
Fit to our own standard specifications
Due to different parts manufacturers there may be deviations in the shape
The download ZIP-folder contains the following file formats (vector graphics CDR, EPS, PDF, Ai)
Any designs can be created using templates
Create your own ready-to-print designs by using templates
The above price is for the download file only. The price does not include graphic services, such as decorating, drafts, design creation

Templates
You can fill the blank templates with a design created by your own.
Templates are also named Cutting line, Cut contour, Outline.

How to download the Templates?
After payment is received, the download is released.
Then you will receive a notification e-mail.
Now log into your customer account.
There you will find under the toolbar 'My orders' the button to start download

Which program is to be used to create graphics?
We recommend a program with which you can create vector graphics.
For example Corel Draw, Photoshop, Inkscape, Adobe Illustrator